Want to hear the truth about online affiliate marketing in 2020? Does it work? Is it worth it? Is it easy? Is it hard? All your questions and more are answered in this article.
You might have heard about affiliate marketing marketed as a simple and fast way to make money online on automation. Passive income and all that stuff.
People who are telling you it's as easy as setting up a simple website, a couple of links and money will start pouring in on automation are lying to you. They are just trying to sell you their products.
Real online affiliate marketing is serious work if you start from scratch. But it does have some pretty awesome advantages over other business models and ways to monetize your online assets.
So if you are somebody thinking about learning online affiliate marketing or thinking about investing in some product, I think you should definitely read this post very carefully.
I promise to share my full experience about online affiliate marketing with brutal honesty. There are tons of con artists and scam products in this space, so tread very carefully.
My mission is to help regular people to create success online, so they can start working on their own terms.
In short, I help you avoid scams and show you the most effective ways to create honest money online.
We are truly living remarkable times as jobs are becoming harder to keep but at the same time we have the opportunity to access the whole world through the Internet.
All the information in the world is at our disposal with the push of a button. And so is the huge business potential.
There are over 4.5 Billion users on the Internet and the number is growing constantly. If you can tap even into a fraction of that traffic, you can make some serious dough.
But is affiliate marketing an effective way to make money online in 2020? Is it too competitive to succeed as a beginner? Is the market saturated?
Let's start by looking at what online affiliate marketing actually is, as this doesn't seem to be very clear to everybody.
What Is Online Affiliate Marketing
Affiliate marketing in short means marketing someone else's products for a commission. It creates a win-win situation where the marketer and the company benefit from revenue sharing.
The company that sells the product or service is usually referred to as the vendor.
The person or organization that market the companies products in turn for commissions is called the affiliate.
Affiliate marketing is not a new invention. In fact, affiliate marketing has been around for probably centuries. People have recommended companies as long as companies have been around. And they've often been compensated for it in one way or another.
But we are talking about online affiliate marketing. Which of course means it happens on the Internet.
This type of affiliate marketing has been around since the early days of the Internet. Many people think Amazon invented online affiliate marketing but they actually just made it a global think. There were companies before them offering affiliate programs.
The key think about online affiliate marketing is that it's based on affiliate links. Affiliate links contain an affiliate Id so when someone clicks them and is taken to the vendors' website, they will know automatically you referred them.
This allows complete automation of the affiliate sales process. All you have to do as an affiliate is to introduce the links in the correct place and the vendor takes care of the hard stuff.
Of course, the real work is in getting the links in the right place. I.e. in front of interested buyers. This is the part that requires serious work if you are starting from scratch.
I'll talk more about that a bit later on but I'm talking about several months of writing content without any income. It's just the name of the game these days.
Benefits Of Online Affiliate Marketing
So why would you want to get into online affiliate marketing or into online business for that matter?
Well because it offers some pretty awesome benefits over other business models.
Especially if you combine affiliate marketing with SEO based content marketing and email marketing.
In short, this business model allows you to work on your business from anywhere in the world. All you need is an internet connection and a laptop.
The business model allows automation and passive income. Meaning that you put in the work once and get paid over and over again as your content on your website or your automated email sequence work for you on automation making sales.
This, of course, means the income model is also cumulative. You increase your income over time as you create more content as most of your content will work as an individual income source.
So you can actually create a business that's not dependent on location in any way, allows you to take the time of any time you want.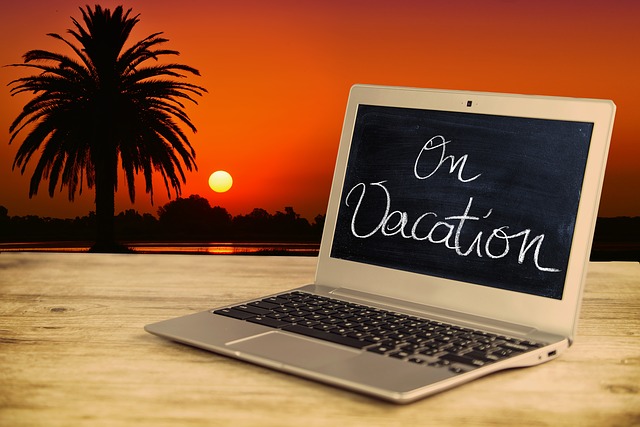 After a certain point, you can also invest part of your profit to automate the process of growing the business. You hire writers and virtual assistants to do the work of creating additional content for your website.
All you have to do is supervise the operation. This can take up only a few hours a week if you plan everything well. But the truth is that most successful marketers want to keep working on their businesses at that point.
Only the skies the limit and it's all up to you, your business, your rules.
In short online affiliate marketing offers great freedom. Greater than any other business model I know.
Does Online Affiliate Marketing Work In 2020?
Yes. Online affiliate marketing absolutely works. It's possible to earn income using this business model still in 2020.
But it's not a magic bullet that will produce income with very little effort.
Affiliate marketing is just a business strategy that creates a win-win situation for the affiliate and the vendor, nothing more, nothing less.
And there are no business strategies that don't involve any work.
Yes, it's completely possible to earn thousands of dollars by simply writing a single email message.
Yes, it's possible to earn thousands of dollars every day on automation through your website without touching it for weeks.
But people who try to sell their product to you on the notion that it doesn't involve some serious work to create a successful online business, are lying to you.
Look, there are more people on the internet than ever before. There are more online vendors' on the internet than ever before. People are making more purchases online than ever before.
This means that affiliate marketing actually works better than ever.
It's true the competition has gotten worse but the opportunities have grown in proportion.
While in the past you could get an exact match domain, set up a "micro-niche" site and put a couple of ClickBank links on it and make some serious profit, these days it's all about creating authority.
This means a new site will never rank straight away. You need to invest time and effort into it or money to advertisements. You need to pay one way or another.
But the benefits are well worth it in my experience.
How Much Money Can You Make With Affiliate Marketing?
In short, the answer is a lot. But we should probably talk about what is realistic.
Typically, in online affiliate marketing, the income is cumulative. At first, you don't earn anything, then you earn a bit and then the profits start to grow exponentially. This is called snowballing.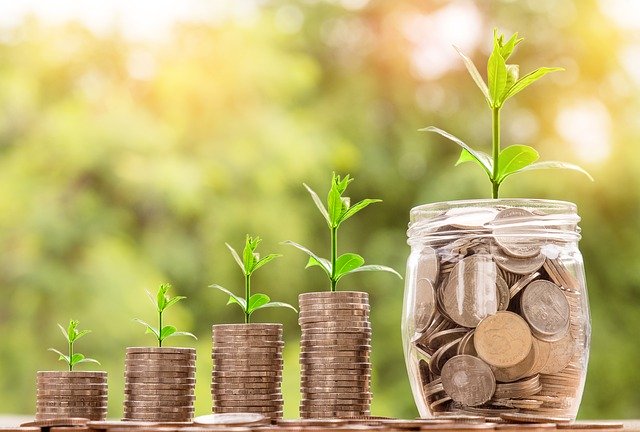 It's very typical that you won't earn anything in the first months, especially if you don't use paid traffic. I actually made only maybe $100 the first serious year of online business. (I actually didn't make anything about a decade ago in my first attempt at affiliate marketing).
But over a longer period, it's possible to make a lot of money if you keep at and are willing to invest time to grow your business.
There are people who have been in this business for over two decades and are banking several million every year.
But those are not realistic expectations, at least not in the short term. Some of them are using also unethical methods (some are not).
But it's completely possible to earn a comfortable full-time income (like six-figures/year) within few years of starting your online business and a nice side income before that.
Here are some real-world examples:
So as you can see there is a lot of variances. It boils down to your own skills, work ethics, determination, and luck how much you can make and how long it takes to make a full-time income.
If you are a exceptionally productive and intelligent person, you can some times exceed all expectations but I want you to have realistic expectations.
How Long Does It Take To Succeed With Affiliate Marketing?
Since you even have to ask this, I'm going to assume you don't have any real online assets yet like a successful niche website or a popular YouTube channel.
Affiliate marketing is just a way to monetize your assets, that's why the time it takes to succeed with it depends on the actual asset. Let's use a website as an example.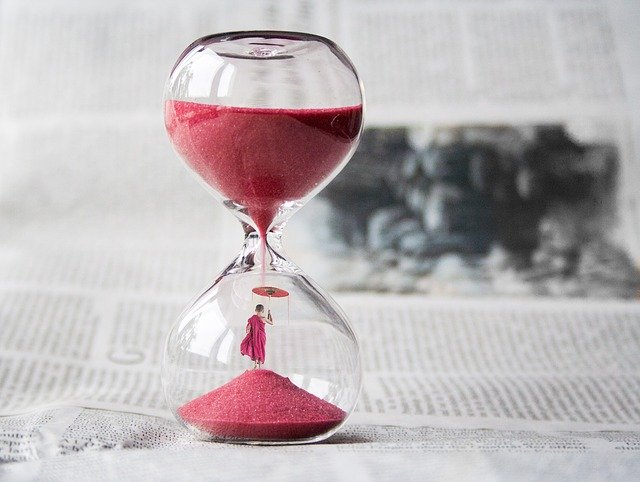 If you start from scratch and create a new website. You create some posts with affiliate offers on topics you've researched well and targeted with search engine optimization.
Before you can make any money with affiliate marketing, you will need to get traffic. And not just any traffic and just a little bit. You need tons of targeted traffic that are looking for the information.
There are two ways to get this. Through search engines like Google, which is called organic traffic or through paid ads you can post on Facebook, Google, YouTube, etc.
Organic traffic is free, but it takes tons of time and effort. My recommendation is to create 100 blog posts on your website on relatively low competition keywords before you should expect significant income through affiliate marketing.
With paid traffic, you can start getting sales straight away. IF you know what you are doing. And beginners never know what they are doing.
With paid traffic, you run a huge risk of using more money than making. But if you can master it and make profitable campaigns, your advertisement budget will be the only thing limiting your success.
Either way, I would say it takes on average at least several months to over a year to start making any significant income with online affiliate marketing if you start from scratch.
It took me over a year because I wanted to master the organic method and I wasn't in a hurry. But I know people who have done it faster.
Where To Learn Online Affiliate Marketing?
OK, so we've established that online affiliate marketing still works very well. But you can't just start doing it.
There are a lot of little intricacies that make learning affiliate marketing on your own a very hard subject.
That's why I recommend you invest in a proven method that thousands of people have used to create successful online affiliate marketing businesses.
I'm talking about Wealthy Affiliate. It's a platform that teaches you in a very simple, step-by-step fashion how to create an online affiliate marketing business that's based on niche website/websites.
I've used the model they teach there to create a money-producing website in the strength training niche, something I'm passionate about.
I've found their service so good that I decided I want to promote them as well to spread the word and help as many people as possible to earn an income online on their own terms.
So I'm an affiliate with Wealthy Affiliate and I will make a small commission if you decide to join through my link and become a premium member. That's affiliate marketing in action for you.
I only recommend this service because I know the product works and I have used it extensively myself. That's why I also offer you my complete support if you decide to join through my link. I will become your personal mentor.
You will have my knowledge and your disposal and I promise to do my best to help you out with any issues you have, It's my mission.
I actually created a free 7-day course that answers a lot of your initial questions and helps you set-up your business, so definitely check that out as well.
Is Affiliate Marketing Worth It?
Well, it depends on how you define worth it. The message I'm trying to convey here is that affiliate marketing is just one way to monetize your online assets.
Affiliate marketing can be very profitable if you already have a successful website, email list or channel. But it's not the only way to monetize it.
But let's say you are completely new to this and don't have any real online assets. I think affiliate marketing is definitely worth it in this situation.
Affiliate marketing allows you to monetize your website without the need for creating your own products and it's usually much more profitable than ads for example.
Affiliate marketing also allows you to completely automate the monetization process for your website. If you'd sell physical products, you'd have to handle shipping, inventory customer service, etc.
Even with digital products you still have to handle customer service, complaints, returns, etc.
With affiliate marketing, all you need is to set up the affiliate links. The vendor takes care of the rest.
So if you follow the training at Wealthy Affiliate, for example, you can create a website, set up affiliate links and once the content gets ranked it will produce income on automation.
Definitely worth it in my books for the simplicity because it's so effortless. But there are also cons to affiliate marketing.
The Problems Of Affiliate Marketing
There are of course several problems and cons with online affiliate marketing.
One of the most obvious ones is that you don't actually own the products you market. A large share of the profit still goes to the vendor.
While the profit side is something that's easy to accept because the vendor is doing all the heavy lifting, I.e. actually distributing the products, there are other risks involved.
Let's say you build a niche website around a very specific product category. There is only one major manufacturer offering a good affiliate deal.
Now if they would go bankrupt, got sold, canceled their affiliate program or for any reason would make the affiliate program unavailable to you, you might end up with a website that doesn't have really anything to sell. You could always use ads, but they don't produce that much income.
Another risk is that you build huge trust with your readers and then your main affiliate lowers their product quality. You get dissatisfied customers. It's your reputation on the line as well, not just the vendors.
That's why I recommend you always choose very carefully who you recommend and always aim to diversify your income sources so you are no dependent on a single company.
Finally, I think the greatest issue with online affiliate marketing is that it has created this huge business that is just about marketing the strategy by using the strategy.
I'm talking about the whole make money online business. There are people and so-called "gurus" who market create products that supposedly teach affiliate marketing secrets and then they market them through affiliate marketing networks to unsuspecting beginners.
They give unrealistic expectations about affiliate marketing and they are created just to make quick sales.
There are also so-called "high-ticket" affiliate marketing programs that require you to invest thousands of dollars in order to get in and to earn the right to market their products.
They are often built around the concept of just reselling the product forwards for a hefty commission. They can make huge income to the affiliate, but I think they are unethical and are just built for creating cash to the owners and affiliates without actual value added to the market.
I want to be completely clear that Wealthy Affiliate is not like this, they don't teach marketing their own program as the main method and I have personally used it to create a successful site in a completely different niche.
I market it because it's actually a legit product that produces results and doesn't create unrealistic expectations.
Conclusion
Well, there you have it, the truth about online affiliate marketing. If you have any questions, feel free to leave them in the comments section below and I'll get back to you asap.
Affiliate marketing definitely works but you have to have realistic expectations about it. It's actually only a business strategy for monetizing your assets like websites, email lists, social media channels, and YouTube.
So to actually create money with affiliate marketing, you first need a way to introduce the affiliate offers to people. You need traffic.
And affiliate marketing is all about relevancy and trust. You need to recommend products that are actually related to your niche and offer solutions to your followers.
Affiliate marketing also has its cons, the biggest being that the companies take a fair share of the profit and are always reputational risk especially when ownership changes. So follow your affiliate companies carefully.
If you want to learn how to create your own affiliate marketing business with a proven plan, definitely check out my #1 recommendation, Wealthy Affiliate and join my 7-day course to fast-track your progress.
If you join, I will offer you my personal support and you can contact me anytime at WA or by replying to one of my emails.
If you found this post useful, please consider sharing it on social media. This will help me to spread to word a lot, so I will really appreciate it!
Thanks for reading and see you next time!