Welcome to my DollarPayU Review! If you are wondering is DollarPayU a legit way to make money online or a scam, you've come to the right place.
I'm happy to see you doing your research. Many people jump in headfirst on online money-making opportunities just to end up disappointed or downright scammed. It's also the only way to find the programs that actually work.
DollarPayU is a brand new GPT site that pays you for completing simple tasks. Many of these GPT (get-paid-to) and PTC (paid-to-click) sites are very similar as they are usually built with the same software.
The biggest problem with most PTC and GPT sites is the fact that the earning potential is usually very small. They typically pay you a cent or two for each task and it usually takes about 30 seconds to do one so you can do the math on that on yourself.
To make things worse, often there are not that many daily tasks you can complete. Meaning your daily earning potential is capped.
To offset this these sites usually offer paid premium subscriptions that offer higher payments per click, additional ads, and they also usually offer complex referral systems where you can earn from people you refer to the system.
Now the questions in your mind is if DollarPayU is different and really worth your time. Essentially is it worth your time investment? Well, let's find out!
Before we continue, I want you to know that I'm not affiliated with DallrPayU in any way and I'm not writing this review to get you to join the service. I just check out online money-making opportunities for my readers and recommend the once I can vouch for.
What Is DollarPayU
DollarPayU is a GPT site that pays you for completing simple tasks like clicking on ads and completing surveys.
DollarPayU has 27 different offerwalls:
Revenue Wall
Wannads
PollFish
Myadwall
Adgem
Theoremreach
DollarPayU
Admantium
Reveneue Universe
MediumPath
Offer Daddy
Persona.ly
OfferToro
KM WAll
Opionion Capital
Skippy Ads
Jungle Offer Wall
More Tv Time
ClixWall
AdWork Media
Hang Ads
Lootably
Ad Click WAll
They also offer proprietary surveys that seem to gather additional information about you. Likely for advertising purposes.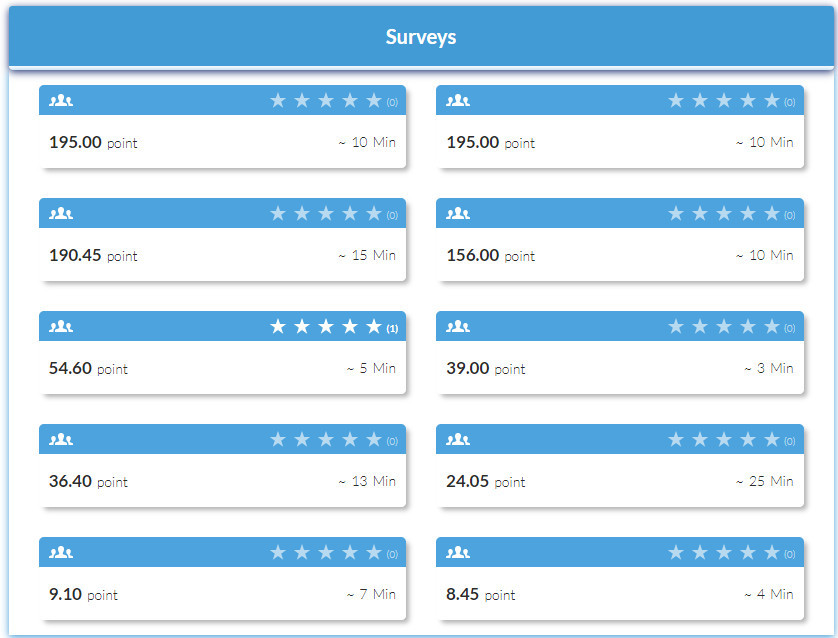 You can also earn by referring people into the program. You will earn 20% of your level 1 referrals earnings but I couldn't find any information on the additional levels other than there are 5 of them in your downline.
The minimum withdrawal amount is $5 and you can get paid in cash through only PayPal internationally as far as I can tell. In India, you can get paid through bank transfer (I'd guess this is where they operate from). The other options are gift cards to Amazon and Flipkart
How DollarPayU Works
In this short video you can see how DollarPayU looks like and operates:
Is DollarPayU A Scam?
DollarPayU doesn't seem to be a scam. They pay your cents when you complete actions. If you understand how these websites operate, it wouldn't actually make any sense for them to not pay you.
They make money by offering traffic to different services. They get the traffic from your and other users clicks and DollarPayU gives you a share of the income from the advertisers.
If they don't pay their users, they don't have a business because they wouldn't have anything to sell. Simple as that. If you happen to be an advertiser looking to buy traffic from services like these I'd think twice.
The traffic you get won't be interested in your content or offers because they are there to complete the task and earn a cent. Some people use this traffic in an attempt to manipulate traffic stats for improved SEO.
The problem with that approach is that Google is way smarter than you and can absolutely spot that the traffic is not staying on the site very long. They also don't condone to any kind of attempt to "game the system" so you might actually get a penalty if an algorithm decides you are attempting to manipulate your popularity.
If you are looking at DollarPayU to make money, I can't recommend it for that either. The income potential is simply too small and you don't learn any new skills while clicking on ads and completing surveys. Use your time wisely.
If you are absolutely dead set in using PTC and GPT sites, I suggest you register to at least 50 and develop a strict daily routine to go through all of them. This way you will at least earn some pocket change.
As a final warning, I was surprised how much information DollarPayU asked. I can't remember any other of the dozens of GPT sites I've joined asking for my physical address, phone number, and profession.
I presume they gather this data for marketing purposes and I don't know about you but I wouldn't trust an anonymous service not to sell my information forwards. Remember that your personal information is extremely valuable marketing data. So tread carefully.
You Can Earn Full-time Income Online
Since I have your attention here I thought I'd use this opportunity to tell you that there are thousands of people all over the world earning full-time income with their websites. Just like the one you are reading now.
What we essentially do is targeted blogging. We create websites on niches with either low competition or high demand, preferably both of course. We then create content around keywords we know people are looking for.
This is something you can learn to do as well. You don't need to be a writer or a fluent English speaker. People are doing this in all languages and with all kinds of backgrounds.
The great thing about this is that the sites create a source of passive income. You can cumulate your income over time until you get to a level that can sustain your lifestyle.
You can also work on your sites anywhere in the world as long as you have Internet access. Just think about it, when you have a consistent source of income from your sites, you will have complete freedom to choose where you live, travel, and when you work.
I just want you to know this possibility exists for you as well and you can get started today if you want. This of course involves work and it won't provide an immediate source of income. But it definitely pays off in the long run.
If this is something that might interest you, check out my top recommendation and join my free 7-day online marketing course where I help you build your first site in a simple step-by-step fashion.
Don't be afraid of the work. The most important thing is to start and keep going. You learn as you go. You will suck at it at first but these skills are relatively easy to learn with the right training.
Thanks for reading and remember to share on social media if you found the post useful!
I've Recently reviewed Similar Products you might be interested in: